I have been in fitness... forever! I started at the Gainesville Health and Fitness Center in Gainesville, FL. in 1983. But let me tell you the background first...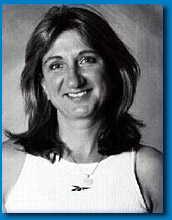 I always knew I wanted to work in this profession, but had no idea what the profession was! I knew a few things: there were many people who seemed unhappy with their jobs, their families, and their place in life--sort of unmotivated, you know? I also knew that my being active seemed to help me maintain a positive attitude towards myself, my family and friends, and my life in general.
So I figured it would be great to use fitness as a vehicle to help others. But what does that mean? I didn't want to work with athletes, or do rehab as a therapist. So what was I to do? In college I took some courses in the Recreation dept., thinking I might be able to find some inspiration. At the same time, I was teaching German as that is my family's background. Ironically enough, I received a scholarship to study in Germany in 1982-83. It was there that I got fired up about the whole socialized medicine, because there was so much effort in getting people to be fit on their own. It was then that I realized what I wanted to do: promote fitness as an individual path!!
So I came back from Germany and walked into the health club in Gainesville. I worked on the floor, helping people with their Nautilus high-intensity workouts. They then asked me to go into sales, which at first I didn't want to do, until I realized I could now really help people by talking to them about their goals and dreams. For nine years, I was a "fitness counselor". I realized that the best thing about selling memberships was the rapport I had with potential members. I found I was good at making people feel comfortable about themselves, which enabled them to open up about why they wanted to get back into shape. I was able to help them motivate themselves, deciding on what program would be best for them. Now, this didn't always end up in "closing the sale" on the first visit! That is why I decided to go back to school and get my Masters Degree in Health Education. I took most of the exercise science classes, but decided that I wanted to focus on the personal side of things: communication skills, helping people in overcoming their own obstacles in making positive decisions to influence their fitness levels and life in general.
It was at this time that I remember hearing about people who were making money under the table by working out at a health club, and also helping other members without being part of the staff. Wow--was this personal training?!
I decided to move back to NY, where I am from. I worked in management and sales, until I took the plunge and became a full-time personal trainer at one of the Equinox Fitness Clubs in NY City. It was there that I had the great fortune of meeting Bob Esquerre. He had been given the resources and freedom to develop the personal training dept. I worked as a trainer and helped him in developing the personal training profit center, and the Equinox Fitness Training Institute (EFTI). EFTI was dedicated to the education and development of every trainer hired by Equinox from 1994-1999. Bob is responsible for developing the systems that are used by many health club organizations throughout the US and abroad. What a great experience!!
It was through this exposure that health clubs started asking us to help them as well. When EFTI changed its structure, Bob and I had the opportunity to bring our talents to countless organizations in the US and abroad.
I started teaching more and more, and loved every minute of it. My casual style was well liked, as I take the information from science and research and make it palatable to the beginner and intermediate trainer. In 1999 I started working with Reebok University, well known for group fitness education throughout the world. My job was to develop the personal training education programs, along with a terrific staff working as a team.
In 2000 I left Equinox, as I was getting so busy teaching programs through my own business as well as Reebok University. In the last few years, I have contributed regularly to chain and individual health clubs including: NY Sports, Crunch Fitness, NY Health & Racquet, Bally Total Fitness, Wellbridge, and Equinox among others. I speak at national conferences about education, integrity and the personal training profession. I contribute to www.ptonthenet.com and have just started offering online education courses through that site, as well as online personal training/coaching on this website. I am certified as a personal trainer through NASM, NSCA, and ACE. I live in Brooklyn and do private training in NY City.
Thanks!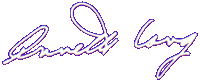 www.myrockbottoms.com
Check out my brother's company of cool lingerie made of bamboo, cotton and spandex. The pieces are designed with lyrics and phrases from great songs to keep you rockin' from the inside out!
www.makeinc.net
Check out my boyfriend's design company. These guys can create everything from your overall brand and experience of your business, specific environments, to office shelves for you to stack it all on!