Integrated Stretching Specialty Certification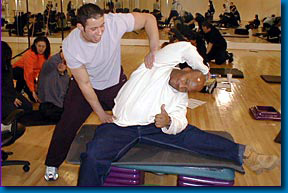 This program is the enhanced version of the basic workshop Annette Lang has been teaching throughout the US and abroad since 1995. It is one of the most valuable programs in terms of specialized expertise and increasing revenue for the trainer and health club.

In the live webinar, we start with practical assessments to determine your client's needs regarding stretching and how that fits into the other program components. You will learn the science of self myofascial release and stretching, and specifically the Contract Relax technique. We then spend hours of practice time to ensure competency. You will learn efficient sequencing of release, stretching, and strengthening to enhance results, and how to effectively communicate these concepts to a potential and current client.

Packaged Program Includes: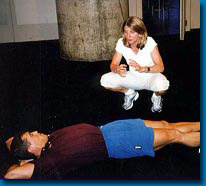 Part One - Home-study material including 2 online videos of lower body and upper body stretches.
Part Two - A six-hour live webinar applying the practical aspects of the program. You must demonstrate competency in contract relax technique. ACE, NASM, and NCSF CEUs reflect length of the live webinar you attend.
Part Three - You must pass an online test, which is taken within 60 days after the live webinar.