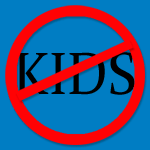 Annette Lang, internationally known for teaching trainers how to work with pregnant and postpartum clients, is expanding her motivational efforts by offering a small group workout for new moms.
She is the author of the Prenatal and Postpartum Training Fan, Training Pregnant Clients DVD, and Morning Strength Workouts book. Her first small group is especially for new moms who want 45 minutes to focus on them-only. Please leave your kids -- somewhere!
The group, limited to 6 people, will meet at 9am on Mondays and Wednesdays for 3 weeks (Aug. 9, 11, 16, 18, 23 and 25) on the West side of Central Park, close to the 72nd St. entrance. The introductory price is $249.00.
Required forms:
Annette will contact you with registration confirmation, and to find out your specific goals and needs. You can email Annette with questions: Annette@annettelang.com